Our values
Developing for the future..
Decades of experience have trained our eye for the development potential of land and real estate: We design sustainable and future-proof projects.
Holistic projects.
From our headquarters in Cologne, we manage real estate projects and property development activities throughout Germany. Our focus is on residential and social real estate that meets the needs of future residents as well as buyers and property owners. The people living and working in our developments take centre-stage for us.
Our developments carefully consider neighbours and adjacent communities. We plan with synergies for the wider community in mind To ensure high-quality urban living for future generations, we focus on property and real estate development in a holistic way and do not shy away from complex or derelict sites.
Sustainable concepts.
We see it as our responsibility to preserve an environment worth living in for future generations. That's why we focus on sustainability throughout the whole process of the initial conception, construction and the finished project: flexible solutions, contemporary architecture and resource-saving energy concepts ensure that our construction projects will remain contemporary in the future.
Quality that lasts.
Acquisition, project planning, construction, sale: We implement our real estate projects from the initial idea to finalization. We act as an investor ourselves for our portfolio or support selected customers and investors as a partner with exit-oriented services.
Our services include:
Project development and project management
Redevelopment, refurbishment
Acquisition, purchase and distribution
Accounting and Controlling
Financing and administration
Marketing and communication
Acquisition & Purchase
We always search for suitable sites for our projects and for properties with potential for development. Investing responsibly is very important for us in order to combine our goals with the needs of society. Our focus lies in North Rhine-Westphalia, Germany.
Development
We think beforehand about afterwards and develop sustainable utilization concepts. We use our profound know-how to meet the social requirements as well as the individual criteria of our customers and to create attractive properties.
Project Management
We realize our projects with an interdisciplinary team of experienced contractors and planners. We take over the entire administrative activities as well as project management, from construction supervision to quality and cost management.
Exit
We have a lot of experience in sales of real estate and the transaction of asset and share deals as well as joint ventures. Our services range from marketing to approaching potential buyers to accompanying them through the due diligence process and finally to handing over the property.
Our Expertise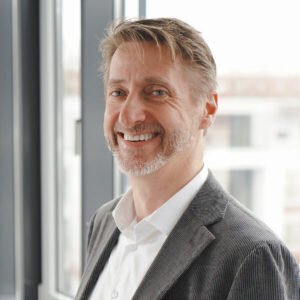 MATTHIAS WÜNSCH VON DER HEYDEN
Managing Director and Founder of the Phoenix Unternehmensgruppe
Managing Director and Founder of the Phoenix Unternehmensgruppe Matthias Wünsch von der Heyden has been working independently in the real estate industry for over 20 years. He therefore has many years of experience and professional expertise in sales, investment and project development. His main focus is on consulting and handling of property development projects in the field of residential and social real estate.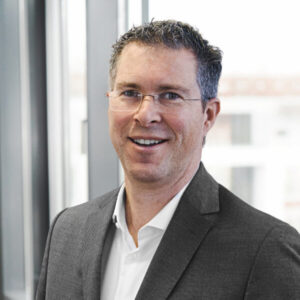 STEFFEN KUMP
Managing Partner
In April 2021, Steffen Kump joined the company as a managing partner. As a fully qualified lawyer with 20 years of experience in the real estate world, especially in the field of social real estate, he brings valuable industry knowledge. In addition, he has already worked for institutional real estate funds and thus has several years of fund and investment experience. His expertise includes the acquisition of new projects as well as project development and asset management.
Together, they manage and develop the group's projects step by step:
From the search of a property to the handover:
Concept idea
Projectcalculation
Finance
Purchase
Search for tenant or buyer
Project planning and building measures to completion:
Awarding contracts
Budget planning
Profitability analyses
Issue of monthly and quarterly reports
Administration and management of project implementation
Phoenix invests in properties and real estate with development potential. We do not shy away from complex or derelict sites.